Newsletters
This page gives information and latest news during the pandemic. Our FAQs document will also give answers to common questions parents and carers may have. Double click on the latest Newsletter below to view the full PDF version.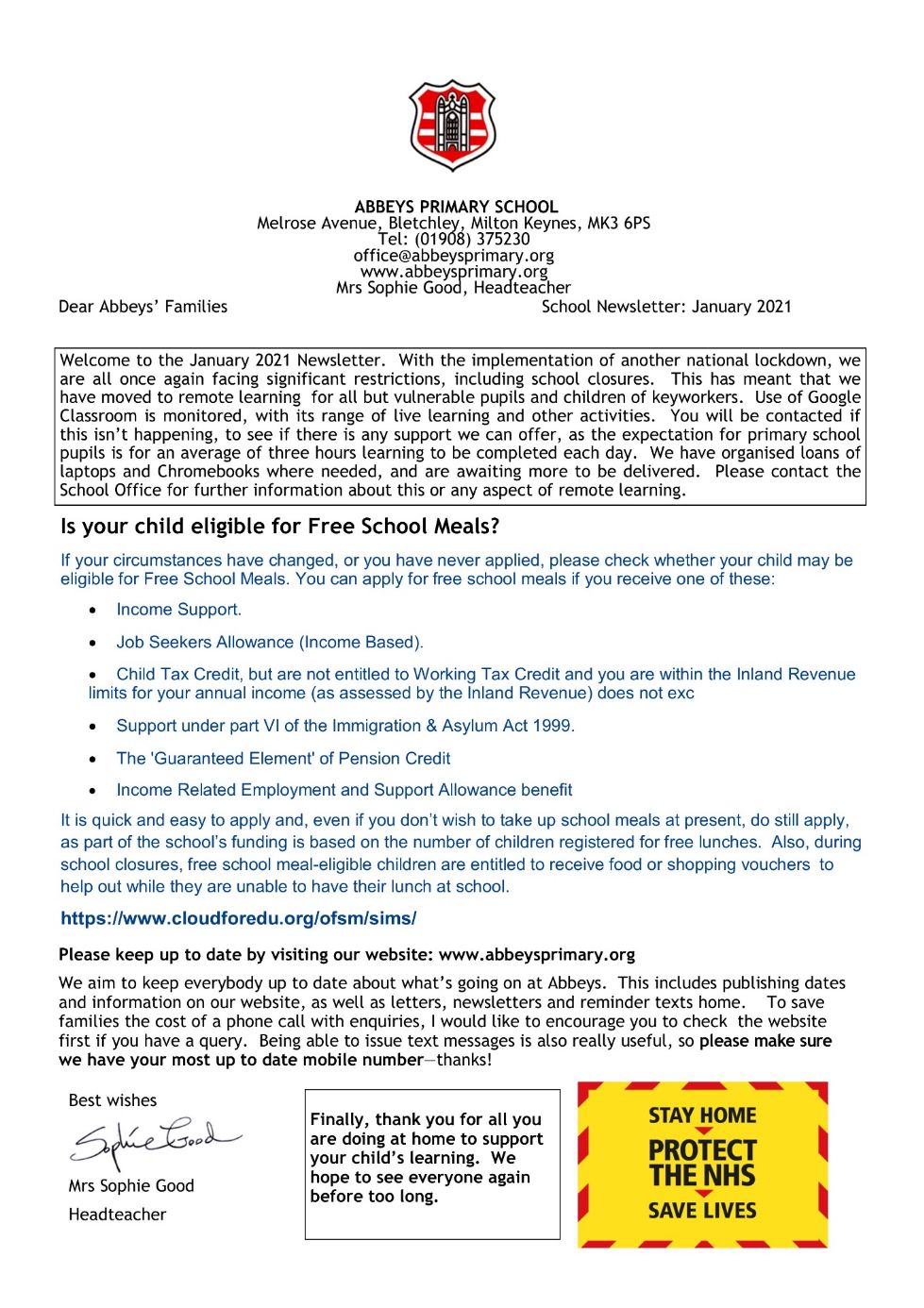 These can continue to be challenging times for families, and there are a number of organisations and charities within Milton Keynes who are still operating to ensure help and support is available to anyone who needs it:
Food Bank Xtra - 01908 565852 (offering food parcels to residents who require assistance)
MKACT - helpline 0344 375 4307 (Milton Keynes local service supporting victims of domestic abuse)
You can also self-refer to the Milton Keynes Children & Families Practice team if you need advice or support, on 01908 657800. Their information leaflet can be found here.