Abbeys Choir sings at Tesco Kingston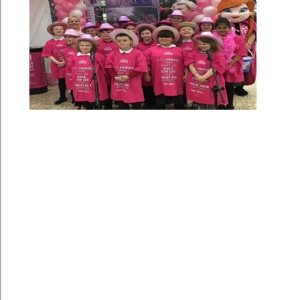 The Abbeys Choir was asked to sing at Tesco Kingston on Friday 28th April 2017
Abbeys Choir sings at Tesco Kingston
Friday 28th April 2017
The Abbeys Choir was asked to sing at Tesco Kingston on Friday 28th April 2017 in aid of Cancer Awareness and The Race for Life Marathon.
The choir sang some touching songs including:
Reach for the Stars
The Climb
Stand by Me
Count on Me.
We have been asked to sing at the opening of the Race for Life Marathon on Sunday 11th June 2017 at Campbell Park, which is a fantastic achievement.
Well Done Abbeys!