Headteacher's Welcome
My name is Jess Fellowes and I am proud to be the Headteacher here at Abbeys.
Our ethos is aim, aspire and achieve- we encourage all the pupils at Abbeys to work hard and enjoy learning. We aim to provide a safe, caring environment where everyone thrives.
Our values are embedded as the Abbeys Golden Rules:
We care about and look after each other
We are honest and trustworthy
We respect and care for our environment
We try our best and are proud of everything we do and learn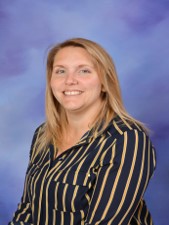 Mrs Fellowes
Headteacher
We hope that our website provides useful information about Abbeys Primary School, reflecting the rich learning environment and experiences offered to our children.
Through regular communication between home and school we aim to build on our partnership working with all our families. Our website also serves as a forum for celebrating all the wonderful things our children, community and staff work together to achieve.
We hope you will be a regular visitor to our website and remember to bookmark it as one of your favourites! Your feedback or contributions would be welcomed to help us develop it further. Our email address is office@abbeysprimary.org or you can call on 01908 375230.
We look forward to working with you as our school continues to go from strength to strength.
Best wishes
Jess Fellowes