School Lunches
Our school meals are provided by Dolce. They provide our children with some wonderful home cooked meals that are freshly cooked on site each day.
Dolce uses an online ordering and payment system called SchoolGrid which enables parents/carers to pre-order school meals in advance. You will receive an activation email from SchoolGrid with all of your necessary login details and by accessing SchoolGrid online, you will be able to pre-order meals, view recipes, allergens, ingredients and make payments.
Parents/carers can pre-order up to 8:30am each morning.
Link to SchoolGrid App: SchoolGrid
If you have any questions, comments or suggestions regarding school meals, allergens, payments etc, please do not hesitate to contact Dolce Customer Care, Monday to Friday 8am - 5pm, on 01942 707709, or by email to customercare@dolce.co.uk.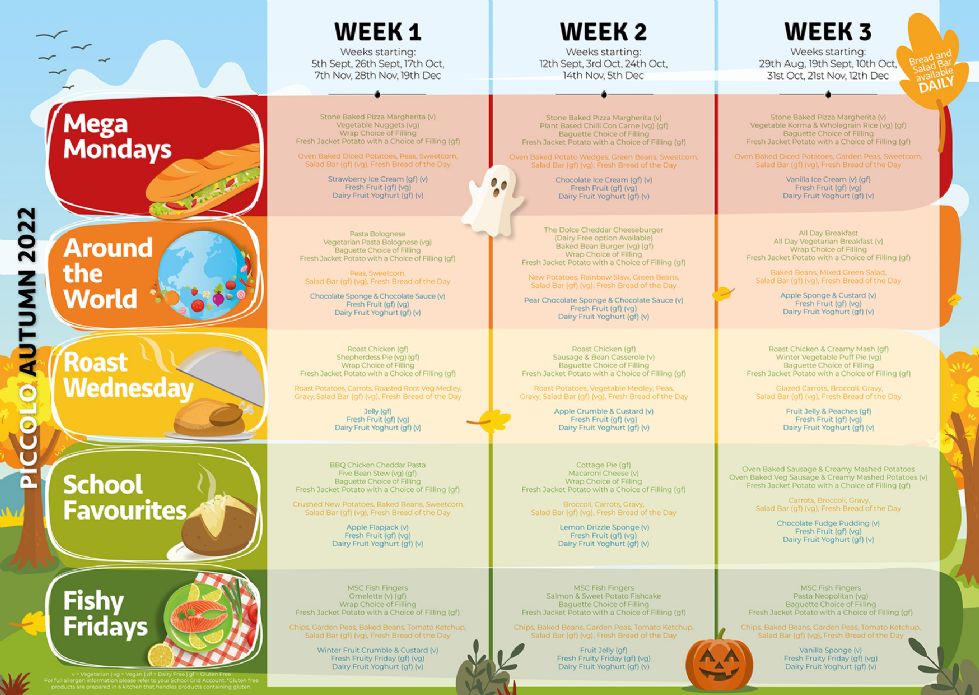 Free School Meals
Under the current Department for Education Guidelines all our children in Reception, Year 1 and Year 2 are offered a FREE school meal each day.
School meals for children in KS2 (Years 3 to 6) will still be provided for those children who qualify for Free School Meals. To check eligibility for Free School Meals, please click here to be directed to the Online Free School Meals Application Site.
If your child is in KS2 (Years 3 to 6), and you would like to purchase a meal/s,School Meals are priced at £2.30 per day and can be paid online via SchoolGrid. Payment must be made in advance or on the day, you are very welcome to pay for longer blocks of time if needed.